We are in full swing. Busy day yesterday, but we finally got the shelves restocked with new varities to go along with our CIDER! We have the early Fuji out as well as the Jonathan.
Encore Peaches: Locally Grown at Bokes Creek Orchard. It's yellow, freestone peach. Stocked hopefully through the weekend.
Gem Pears. Deliciously sweet pear grown right here at the orchard. Limited supply.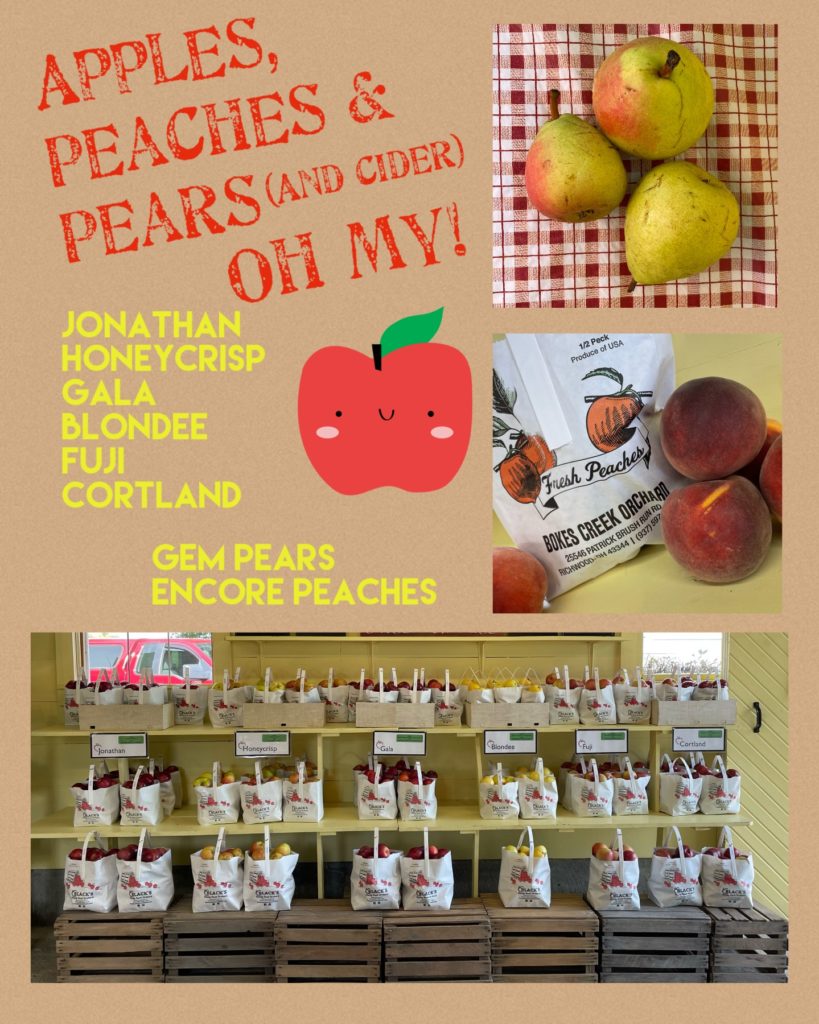 Apples, Peaches & Pears (and cider), Oh my!